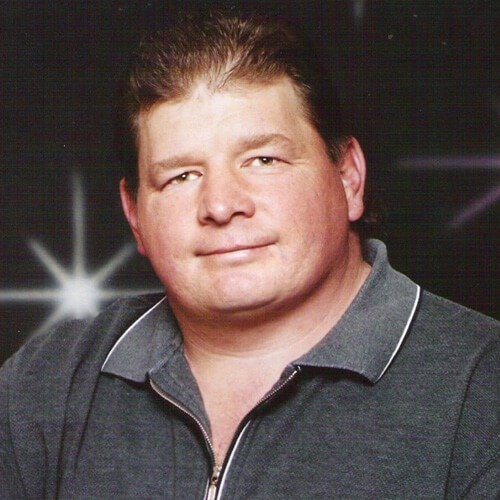 Brian Joseph Keith Rogers
Born:
February 27, 1972
Place of Birth:
Denver Colorado
Death:
July 31, 2020
Brian Joseph Keith Rogers, 48 of Pasadena, Texas passed away unexpectedly on July 31, 2020.
Visitation will be 12:30pm Monday August 17, 2020 at Leal Funeral Home located at 708 College Ave, South Houston, Texas 77587 followed by Graveside services.
Graveside services will be held at 2:00pm on August 17,2020 at Forest Lawn Cemetery located at 8601 Almeda Genoa Road, Houston, Texas 77075 with Bro. Scott Brown of First Baptist Church of Bullard, Texas, officiating. Arrangements are by Leal Funeral Home.
Brian Joseph Keith Rogers was born in Denver, Colorado to the late Sandra (Mac Donald) Manning and Ronald Rogers on February 27, 1972. He married Shellie Kenly on January 17, 2004 in Pasadena, Texas. He worked as a Pump Mechanic; those who worked with him knew him as "B". Brian was a lifelong fan of the Denver Broncos. He enjoyed watching a good movie, bowling, swimming and fishing when he could and was very well known for his sense of humor. Brian was saved and Baptized on November 23, 2008 at Ambassador Baptist Church where Bro. Scott Netterville, officiated. He was a member of Underwood Baptist Church where Bro. Paul McWherter officiates.
Brian is preceded in death by his mother Sandra Manning, his paternal grandparents Aaron Syrene Rogers and Alma Rogers, maternal grandparents Michael Mac Donald and Ruth Mac Donald and two uncles Jon Burchette and Harold Horn
Brian is survived by his wife Shellie Rogers of Paige, Texas, his son Joseph Rogers of Houston, Texas and step-son Breiden Kenly of Pasadena, Texas. Brian's sister Shirley Rogers Coe and Jody Coe of Bullard, Texas. His niece Heather Coe of Bullard, Texas, nephew Cody Garner and wife Lindi of Tennessee, Colorado and three children Marli, Monroe and Jaxson Garner and nephew Austin Garner and wife Sydney of Virginia Beach, VA. His father Ronald Rogers and Stephanie of Colorado, Uncles Kenny Rogers and wife Elizabeth of Colorado and Karl Rogers of Colorado, Aunts Alma Rogers and husband Dave Barkus of Colorado, MaryAnn Burchette of Florida, Joanne McLaughlin and husband Dick of Arizona, and Maudie Vine and husband John of Colorado. Brian also had 17 cousins, including a special mention to his cousin, Cara Burchette of Lebanon, Tennessee.
Pallbearers are as follows: Richard Abston, Dan Benton, Christian Diggins, Charles Dyall, Cody Garner and Emilio Recio.
The Rogers family would like to send out a warm Thank you to all of those who showed your love and support throughout this difficult time with your donations, prayers and comforting words. God Bless you